Yo people,

first of all this is just a idea and would love to hear ur guys opinion about it.
I dont know if it really can help, but i think it could be a possibilty to change something into the right direction.

My idea is pretty simple : Delete the Transport Permit out of the Cash Shop and make it an item which can only be bought at the NPC for 5,3golds each.
I know it sounds weird, but i think that pretty much gold which got into the game "the wrong way" can be deleted by this. Everybody needs Permits and like this its only possible to buy the rest of the existing Permits from other players ( which had been bought from the cash shop in the past) or the Permits from the NPC.

To summarise : Delte Transport Permit from Cash Shop and make it only available at NPC for 5,3gold which is already the price its been sold there.

Hope to hear yours opinions or other solutions

TY and Bye ma friends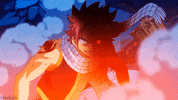 My grandmother used to tell me stories about the old days, a time of peace when the Avatar kept balance between the Derion Tribes, Valo Kingdom, casher Nation, and Air Nomads. But that all changed when the casher attacked.